Laser hair removal is the process of removing unwanted hair by means of exposure to pulses of laser light that destroy the hair follicle. The primary principle behind laser hair removal is selective photothermolysis (SPTL), the matching of a specific wavelength of light and pulse duration to obtain optimal effect on a targeted tissue with minimal effect on surrounding tissue. Lasers can cause localized damage by selectively heating dark target matter, melanin, in the area that causes hair growth, the follicle, while not heating the rest of the skin. Light is absorbed by dark objects, so laser energy can be absorbed by dark material in the skin, but with much more speed and intensity. This dark target matter, or chromophore, can be naturally-occurring or artificially introduced. Melanin is considered the primary chromophore for all hair removal lasers currently on the market. Melanin occurs naturally in the skin, and gives skin and hair their color. There are two types of melanin in hair. Eumelanin gives hair brown or black color, while pheomelanin gives hair blonde or red color. Because of the selective absorption of photons of laser light, only black or brown hair can be removed. Laser works best with dark coarse hair. Light skin and dark hair are an ideal combination, being most effective and producing the best results, but new lasers are now able to target dark black hair with some success in patients with dark skin.[5] Hair grows in several phases (anagen, telogen, catagen) and a laser can only affect the currently active growing hair follicles (early anagen). Hence, several sessions are needed to kill hair in all phases of growth. Multiple treatments depending on the type of hair and skin color have been shown to provide long-term reduction of hair. Most patients need a minimum of seven treatments. Laser does not work well on light-colored hair, red hair, grey hair, white hair, as well as fine hair of any color, such as vellus. For darker skin patients with black hair, the long-pulsed Nd:YAG laser with a cooling tip is safe and effective .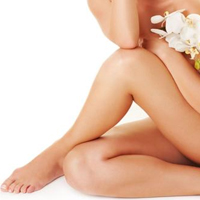 Mole and warts are removed with co2 laser or radio frequency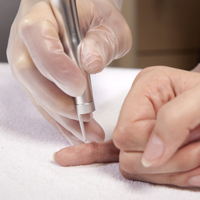 Filler materials are gel that is injected into the skin in order to add volume to lips and lift up wrinkles and folds. Restylane/ Perlane/ Juvederm consists of hyaluronic acid, which is a natural substance already present in your body that provides volume and fullness to the skin. Fillers work by creating volume beneath the skin.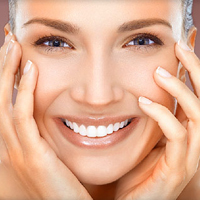 Mesotherapy entails producing numerous small shots just below your skin. A really small quantity is inserted each and every stage through the fine needles. An average therapy requires 20 to 30 min. The actual shots are positioned into the trouble spots of replacing the nutrients lost through aging.