Vaginoplasty Surgery in Delhi
Vaginoplasty in Delhi
The majority of women are going for vaginal rejuvenation for cosmetic reasons. As with any cosmetic surgery, it is important for the patient to consider why they want the surgery before moving forward with it. Improving self-confidence usually plays a large part in the decision. It is critical that the patient knows about the entire process before going ahead with it and is not forced by a partner or society. It's natural to want to turn back the clock and look and feel younger.
Reason for Vaginoplasty
Why Vaginoplasty is Done?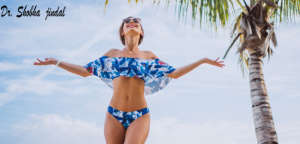 Basically, there are few reasons for undergoing this type of surgery – In order to get rid of natural defect or damage and also to get the desired shape. The most common reason for which the surgeries are performed is to accomplish the second goal i.e. getting the desired size and shape. Hence, vaginoplasty has become a popular group of modern cosmetic surgeries, and also referred to as the designer vagina.
Causes for loose vagina
Vaginoplasty surgery duration and recovery